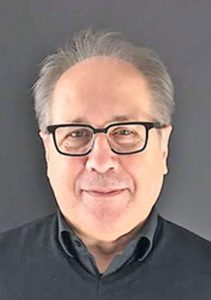 Fiorenzo Calò
Principal Consultant
Fiorenzo Calò is a Chemical Engineer (MEng/CEng), born in Italy, with over 30 years experience in Process Safety Engineering and Consulting.
During his professional career he performed probabilistic risk assessments, consequence modeling, Process Hazard Analysis,  Emergency Planning , Safety surveys, safety audits, safety cold eyes reviews, Safety management systems design and implementation, Occupational health and safety studies, Safety Culture Assessment & Improvement , Post accident investigation and provision of training related to process safety subjects.
In the last 10 years he mainly dedicated to chairing PHA studies (HAZOP and HAZID) and SIL allocation and LOPA (Layers of Protection Analysis)  studies.
He successfully led more than 85 HAZOP/HAZID studies, most of them including SIL/LOPA allocation,  for a total of more than 10.000,00  hours. Studies were performed for complex projects of a wide range of industries, including Oil&Gas, Refinery, Integrated Gasification Combined Cycles, NLG, Polymerization , Power Plants, Pipelines, Compression and pumping systems, FPSOs/FSOs, Chemical and Petrochemical.
PHA/SIL studies were performed for primary Operators, including ENEL,  ENI, SAUDI ARAMCO, GASCO, INEOS, KOC, KNPC, NIOC (IRAN), ONSAN, PDVSA, PETRONAS, SEREPT, SCOP (IRAQ), SONATRACH, TAKREER, TOTAL et al.
Fiorenzo Calò also got the following certifications:
– Chartered Professional Engineer (Order of the Engineers – Padova, ID n° 3396)
– Certified Functional Safety Engineer by TUV Rheinland (ID TÜVFSEng 2430/10).
– Certified MASTER HAZOP Chairman by Risknowlogy (ID 1066.583)
He is also member of several institutions such as SaRS (Safety and Reliability Society), IChemE (Institution of Chemical Engineers) and ACS (American Chemical Society).